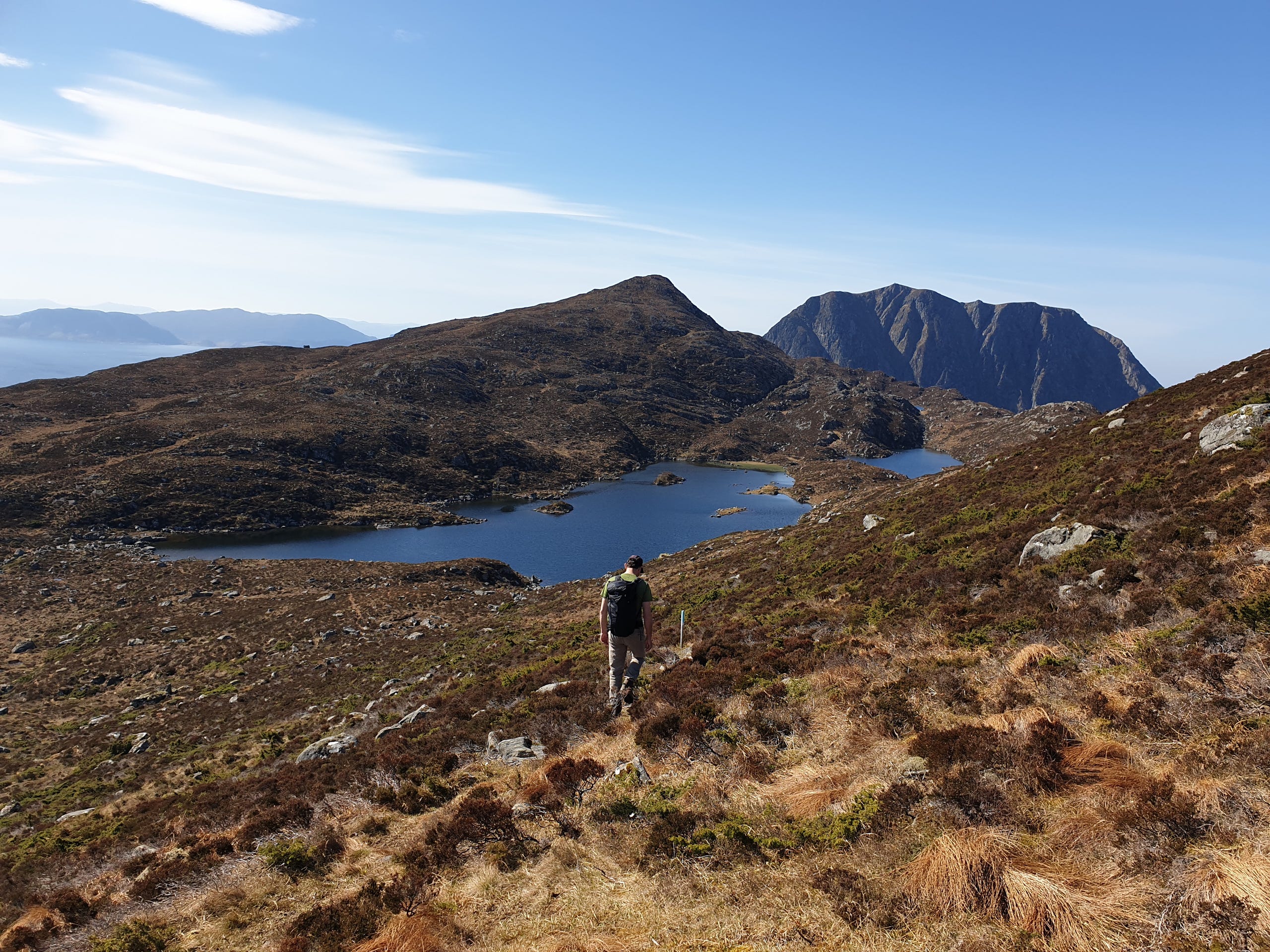 Coastal hikes
Hike up the mountain and look out over the islands, feel the wind in your hair and the sun glow on your face. Follow the sea eagles as they fly through the air or just let your mind wander off. Join us and discover the soul of our coastline!
Hike the island
Discover the mountains, lakes and the beaches of Nerlandsøya. Hike up to the top of the mountain and enjoy the magnificent views on the other islands and the Atlantic Ocean. Chances on spotting sea eagles are high.


3 hours
normal fitness
group size max. 8
Contact us for prices
Runde Lighthouse hike
Hike across the famous bird island Runde towards the lighthouse, where we will stay overnight in a cabin. In the evening we will go up to see the puffins, gannets and other birds from close by.


8 -10 hours in 2 days
overnight stay in a DNT cabin
guided bird tour
dinner and breakfast included
good fitness
group size max. 6
Contact us for prices
Tailor-made hikes
Would you like us to arrange an adventure for you? Are you looking for a nature- and a combined food experience. Our specialty is small groups up to eight people. Here are some ideas:


Hike and guided boat tour with outdoor cooking
Hike and overnight stay on scenic location with local food served
Hiking, fishing the lakes and outdoor cooking